It is very much the fashion these days to wear camouflage that's all "matchy-matchy" – in other words, for everything from your boots to your hat and your gloves to your belt and everything in between to be in the same, perfectly matched camouflage pattern.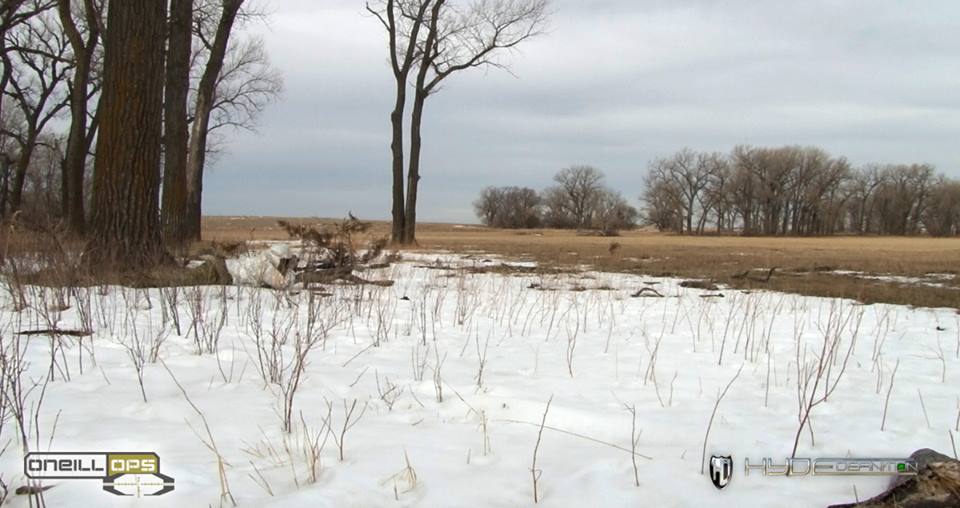 However, sometimes its good to mix things up a bit – especially in "transitional" terrain or seasons.  In these photos we see the guys from O'Neill Ops using this principle to great effect on the plains of South Dakota recently with a combination of PenCott-BadLands™ and PenCott-SnowDrift™.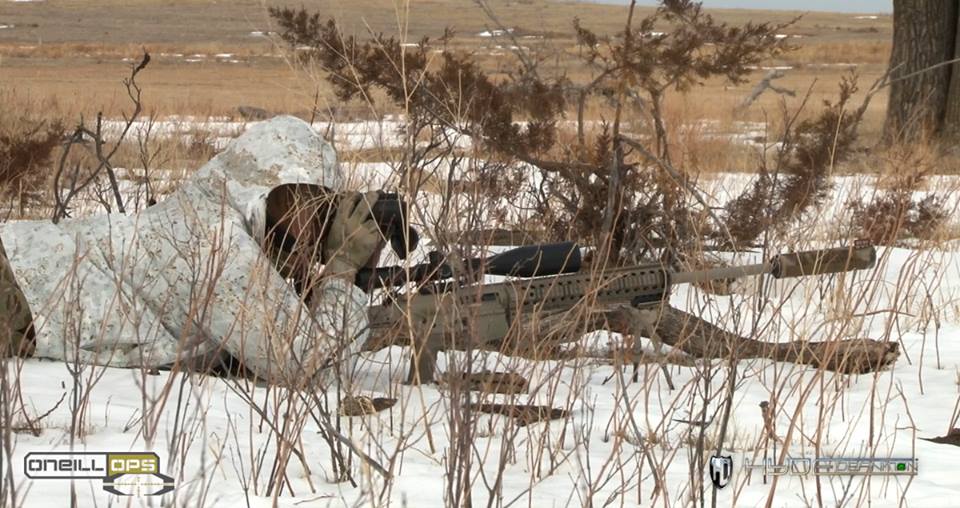 Incidentally, the camo oversuit they're using here was developed by Hyde Definition, and is currently being produced under license by Applied Orange Performance Equipment.
Other SnowDrift options in lightweight, water-resistant polyester and water-resistant-treated, 50/50 nylon-cotton ripstop are available from Drop Zone Tactical, Sabre, – and coming soon from Leo Koehler, Helikon-Tex and UF PRO.