Although PenCott™ patterns are in use with a number of elite police and military special operations units, its not very often that photographs emerge of these units wearing the patterns in action.
However, last week a photograph appeared of Austria's elite SWAT unit "Einsatzkommando COBRA" in action during the operation to apprehend a poacher who'd murdered a paramedic and 3 policemen.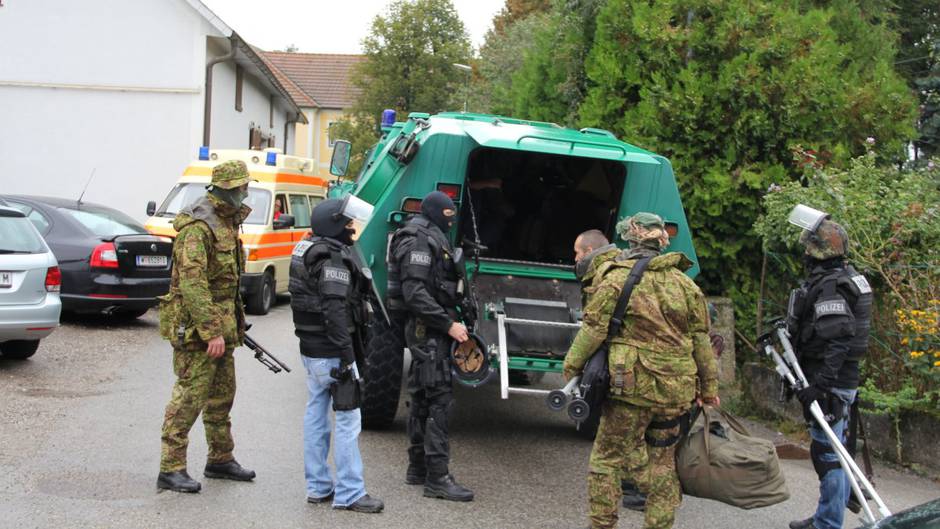 copyright Wolfgang Atzenhofer, Kurier.AT
Above:  an EKO COBRA scout/sniper team prepare their equipment as armed officers surrounded, and later stormed, the farmhouse complex where the perpetrator had barricaded himself in.  The perpetrator was found dead – from a self-inflicted gun shot.  The COBRA team is wearing boonie hats, Special Forces Smocks and Sniper Trousers from SABRE.