(Photo copyright 2011 Yamil R. Sued.)
Don't know who Craig "Sawman" Sawyer is?  How's this for a bio:
• U.S. Navy SEAL (SEAL Team One & DEVGRU)
• Combat Veteran, decorated for "Heroic Service"
• Counter-Terrorist Operations Expert
• U.S. Marine & SEAL Advanced Sniper Instructor
• U.S. Federal Air Marshal & Manager
• High-Threat Mobile Security Expert
• Surveillance/Counter-Surveillance
• Hand to Hand/Combat Fighting Expert
• International Experience in 54 Countries
• Extensive Cross-Training w/World's Top Units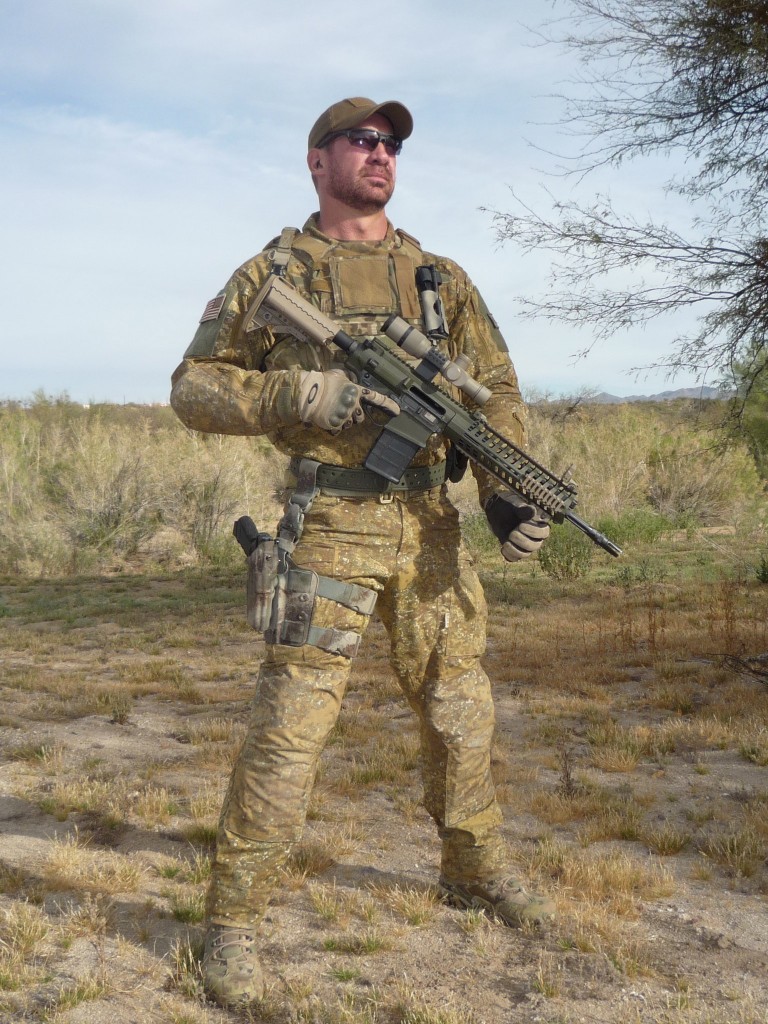 Craig has also featured in the History Channel's "Sniper:  Deadliest Missions", been an expert commentator on several news stories, and is a regular in-house shooting coach on the History Channel's popular show "Top Shot".  Craig also works as a technical expert advising Hollywood films and TV show – check out his website:  www.tacticalinsider.com
But, just when you thought it couldn't get any better, check out these photos of Craig with his buddy Dakota Meyer rocking PenCott-Badlands.
(Photos copyright 2011 Yamil R. Sued.)
In case you're not familiar with the name Dakota Meyer – let us fill you in a bit…   On September 8, 2009, near the village of Ganjgal, Sergeant Dakota L. Meyer learned that three U.S. Marines and a U.S. Navy corpsman were missing after being ambushed by a group of insurgents. Meyer charged into an area known to be inhabited by insurgents and under enemy fire. He eventually found all four dead and stripped of their weapons, body armor, and radios. With the help of some friendly Afghan soldiers, he moved the bodies to a safer area where they could be extracted. During his search, Meyer "personally evacuated 12 friendly wounded, and provided cover for another 24 Marines and soldiers to escape likely death at the hands of a numerically superior and determined foe."
On November 6, 2010, the Commandant of the Marine Corps General James Amos told reporters during a visit to Camp Pendleton, California, that a living Marine had been nominated for the Medal of Honor. Two days later, the Marine Corps Times, an independent newspaper covering U.S. Marine operations, reported that the unnamed individual was Sergeant Dakota L. Meyer, citing anonymous sources. CNN confirmed the story independently two days later.
Sergeant Meyer was awarded the Medal of Honor in a ceremony at the White House on September 15, 2011.   (Wikipedia)

On a final note, the eagle-eyed among you might have noticed that the cut and style of the jacket / anorak that Dakota is wearing in the first photograph doesn't match up with the style of either SOD Gear's Spectre Shirt nor their Operator Field Parka…  That's because its a new sniper suit specially-designed by SOD Gear…
(SOD Gear Sniper Suit)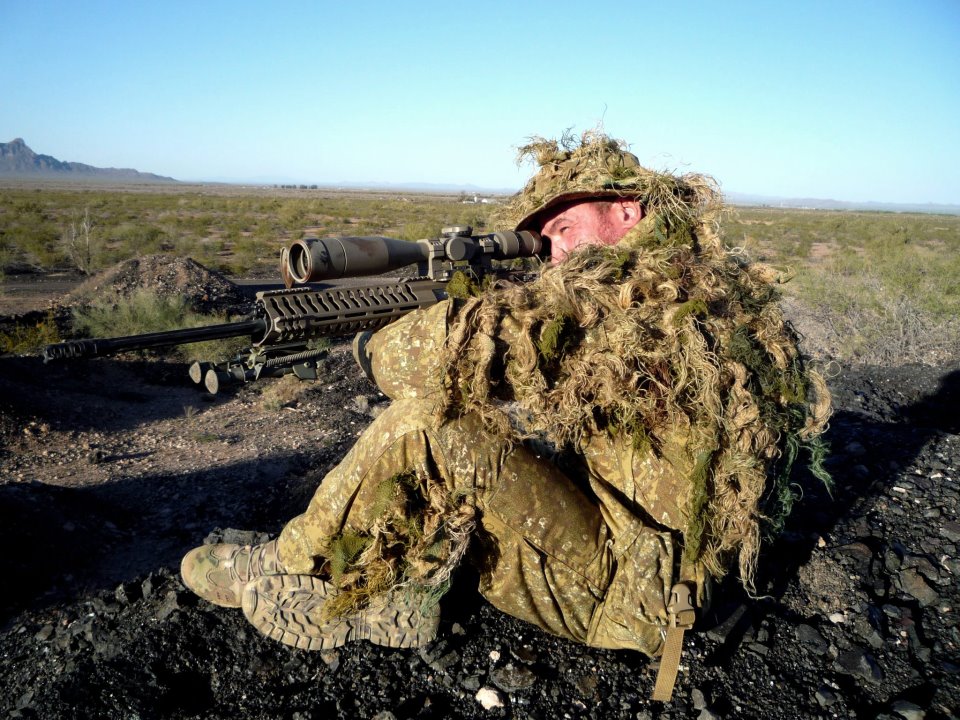 To Craig and Dakota we say a loud and resounding THANK YOU!