Applied Orange announced their new "Advanced Line" of non-FR products a couple of months ago.  Now they've released full details of their new trouser design.
Applied Orange describe their FDD trouser as a solid all-round design that works great for basic outdoor, military, law enforcement, milsim, and Close Protection use.  As the graphic below illustrates, the trousers are loaded with great, practical features.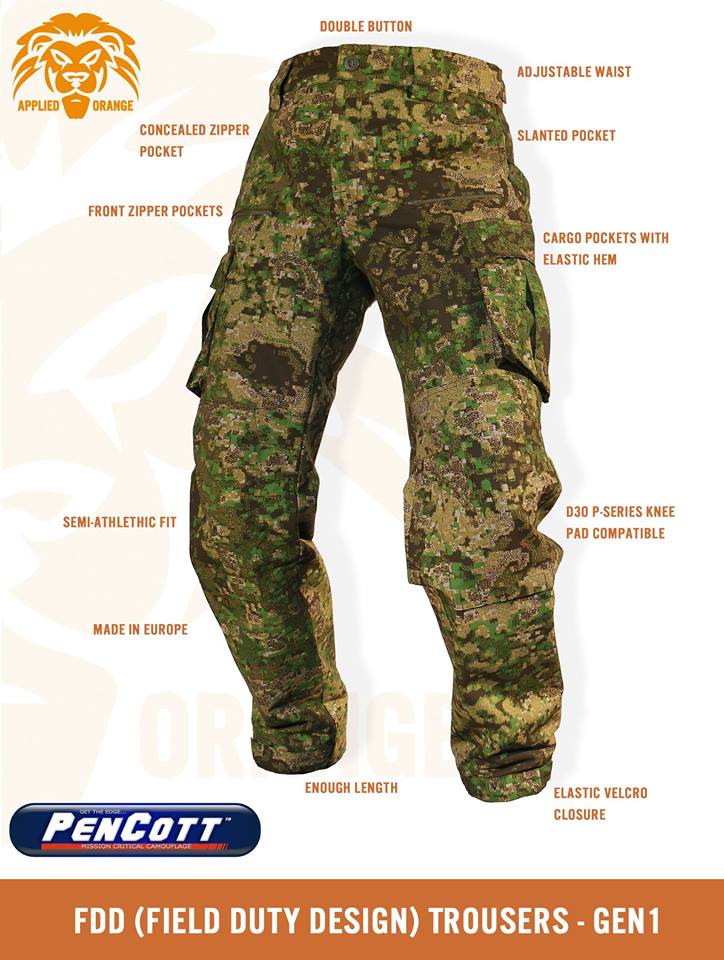 Currently available in PenCott-GreenZone™, other PenCott™ color options will be added according to demand. In stock in sizes from Small to Extra Large, and in Regular and Long lengths.
www.ao-store.com/applied-orange-fdd-trousers-pencott-greenzone.html