Hyde Definition Ltd. exhibited for the first time at the Internationale Waffen Ausstellung & Outdoor Classics 2013 trade fair (more commonly known as simply "IWA 2013″ or "Eevah" as they call it in Germany).
The show ran from 8-11 March and was held in Nuremberg, Germany.  By any measure, we had a great time at the show, made some great new friends and laid the foundations for some great business over the next months.  We will take an in-depth look separately at each of our partner's offerings at the show, but first we present some highlights below.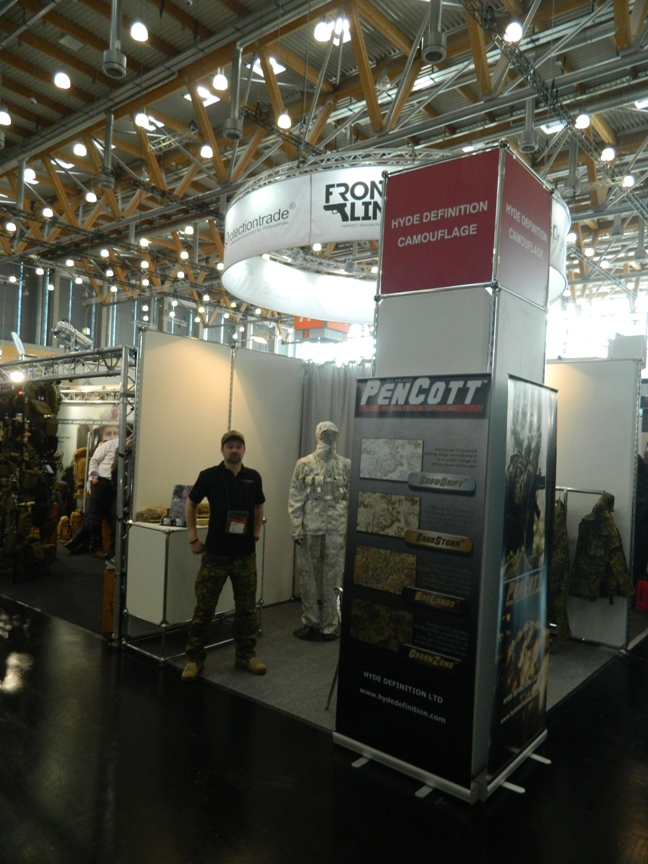 Dom Hyde, creator of the PenCott™ camouflage pattern and founder of Hyde Definition, strikes a pose at stand # 508, Hall 7A.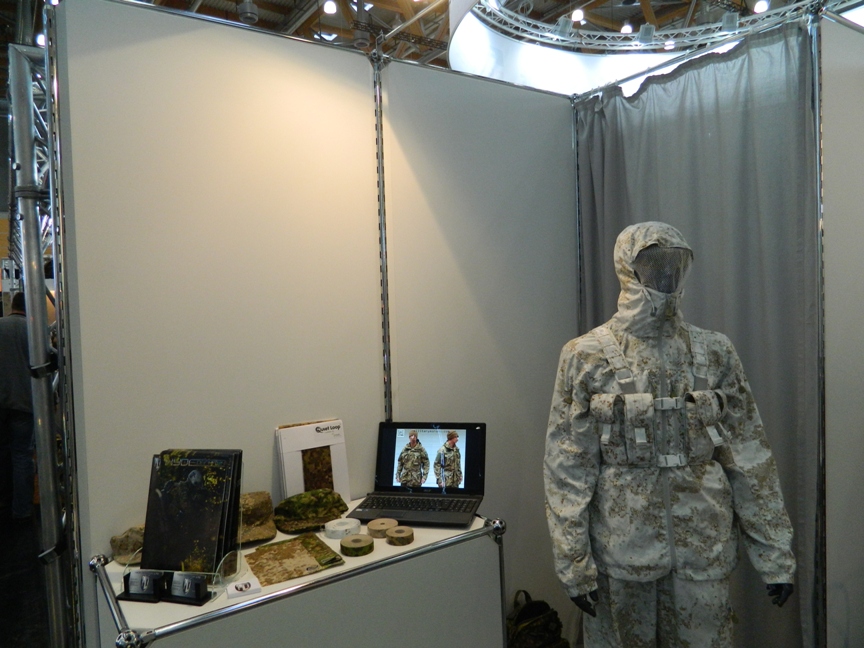 "Fred" was on permanent guard duty at IWA and did an outstanding job of guarding Dom's laptop, our "Quiet Loop" and printed webbing samples, handing out brochures and free PenCott patrol caps – as well as modelling our "Snowdrift" snow camo oversuit and the "Snow Fox" chest rig from UW Gear.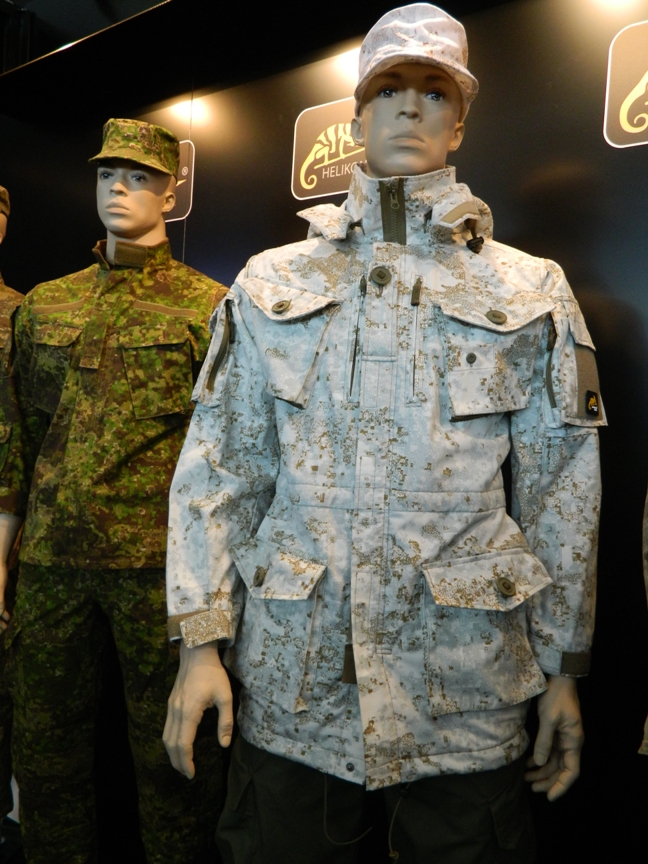 Fred's buddy across the aisle at the Helikon-Tex booth.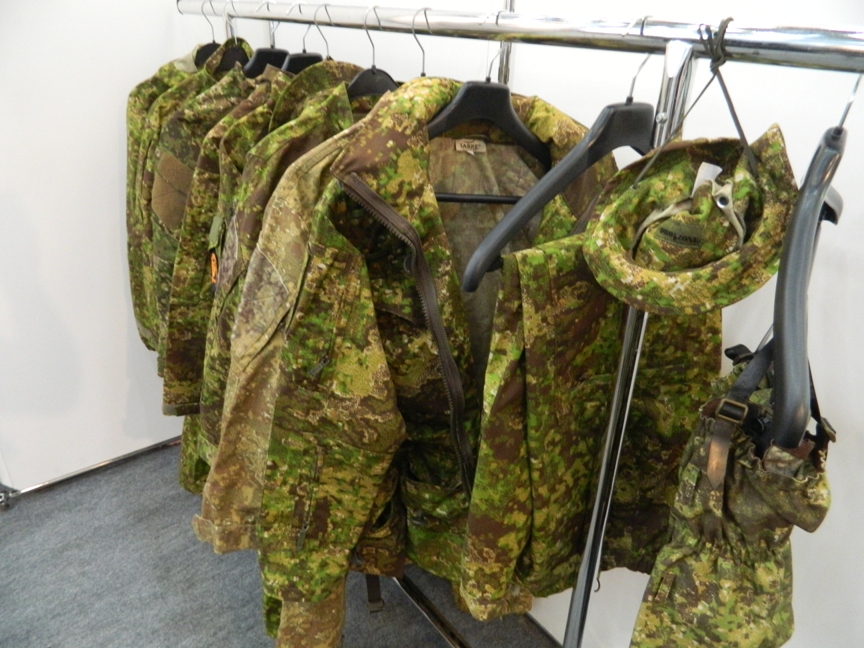 Nice rack!  A selection of garments and gear from Sabre, Drop Zone Tactical, Molay Military Uniform Division, Predator BDU / Ares Armor, Applied Orange, etc.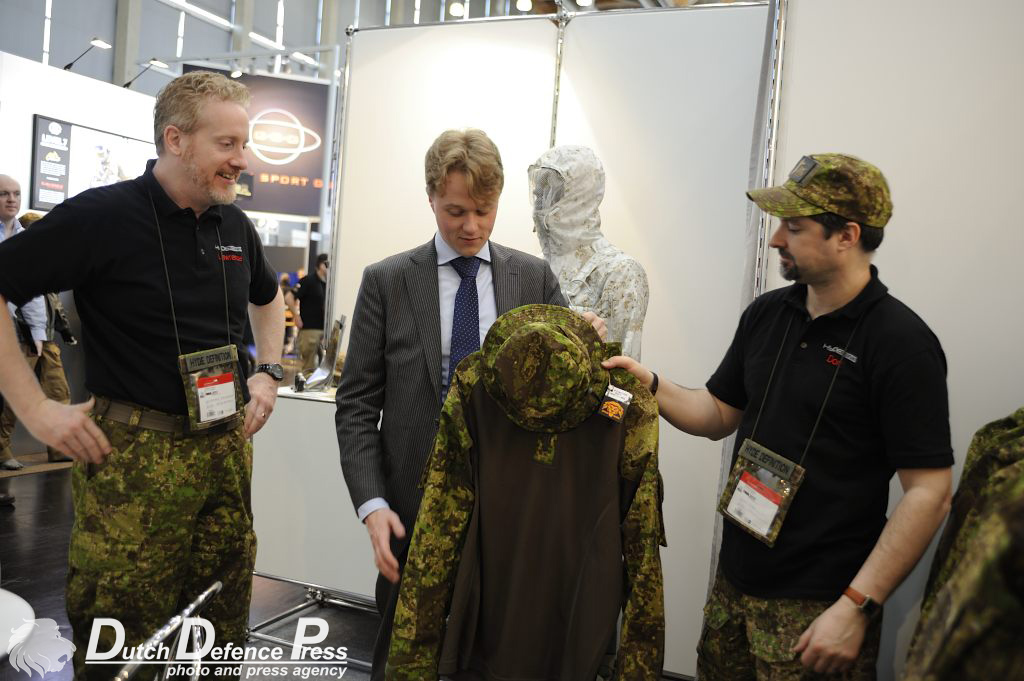 Pieter Niessink, Managing Director of Applied Orange, presents us with the prototypes of their boonie hat and combat shirt in PenCott-GreenZone™ ripstop 50/50 NyCo fabric.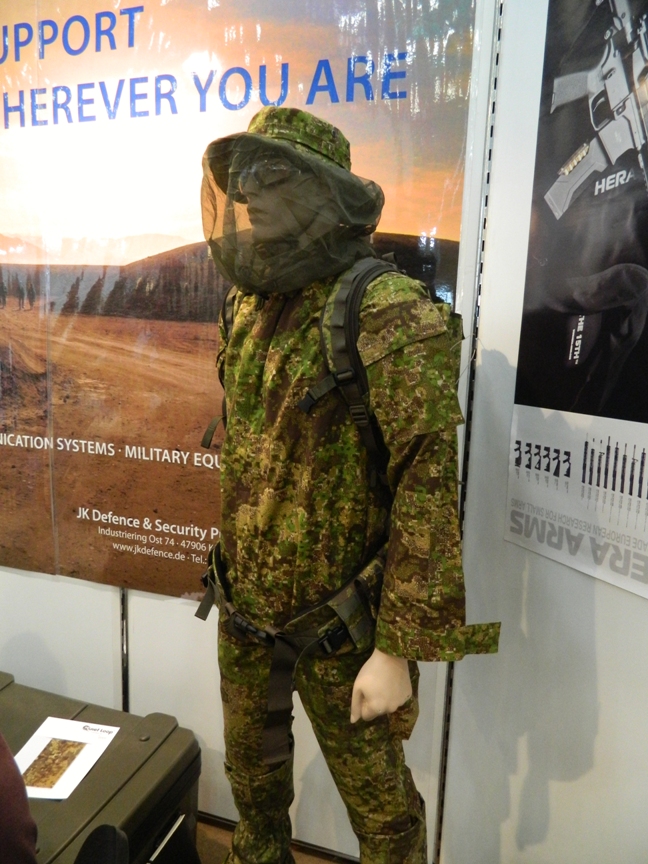 Fred's other buddy, Klaus, at the JK Defence ("Sabre") booth modelling their Sniper Boonie Hat, Sniper Field Shirt, Sniper Trousers, Gaiters, and Boot Camouflage System in GreenZone™ – all in use with the Austrian EinsatzKommando "Cobra" unit.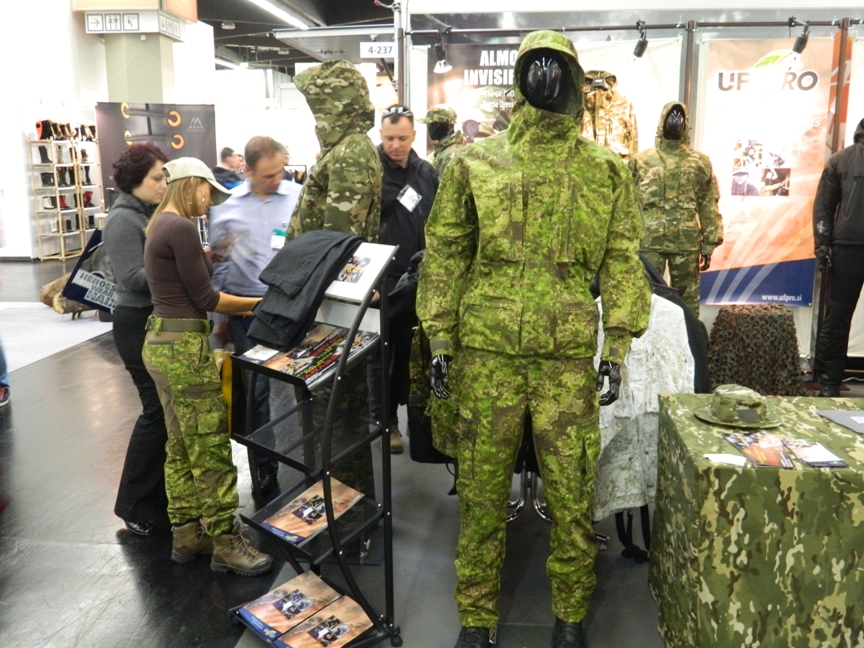 Our Slovenian partner, UF PRO, made quite an impression with their new Striker BDU System and their stretchy-seated P-40 trousers.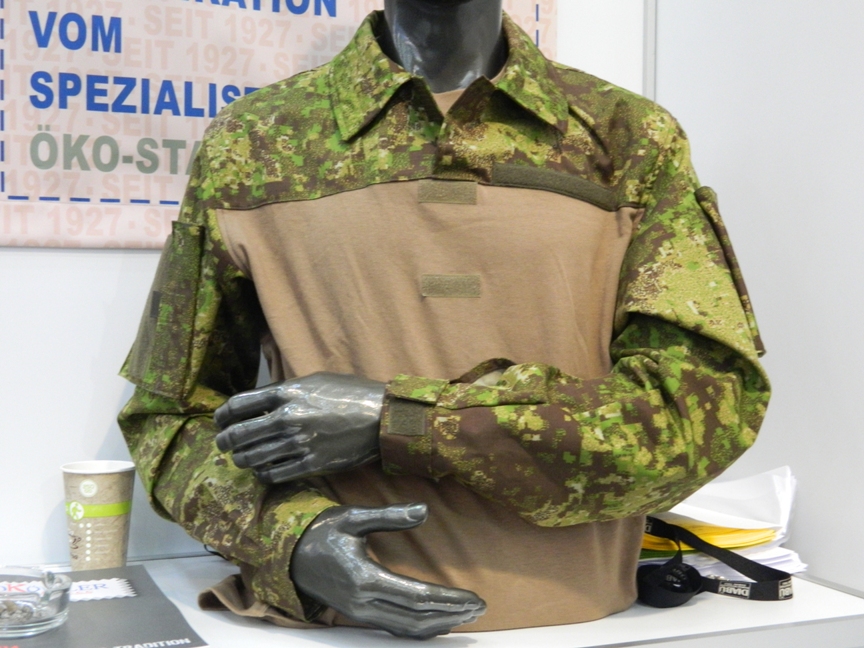 Fred's friend at the Leo Koehler booth was legless throughout the entire show.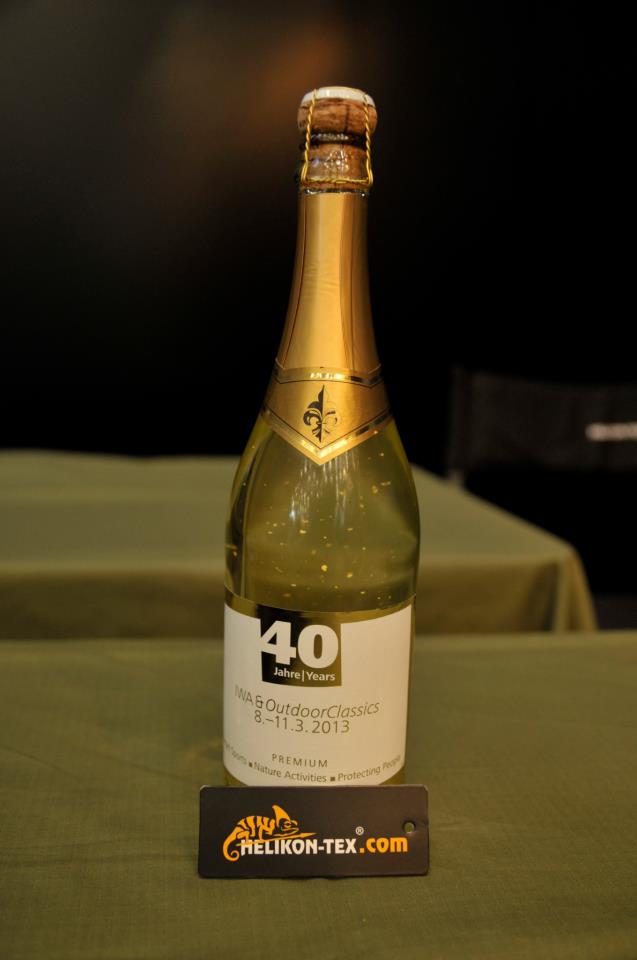 Prost!  Cheers!  Na zdrowie!
See you next year in Nuremberg!