Our old friends from JK Defence had a nice selection of PenCott™ camouflaged kit and clothing under their Sabre® brand at the IWA 2013.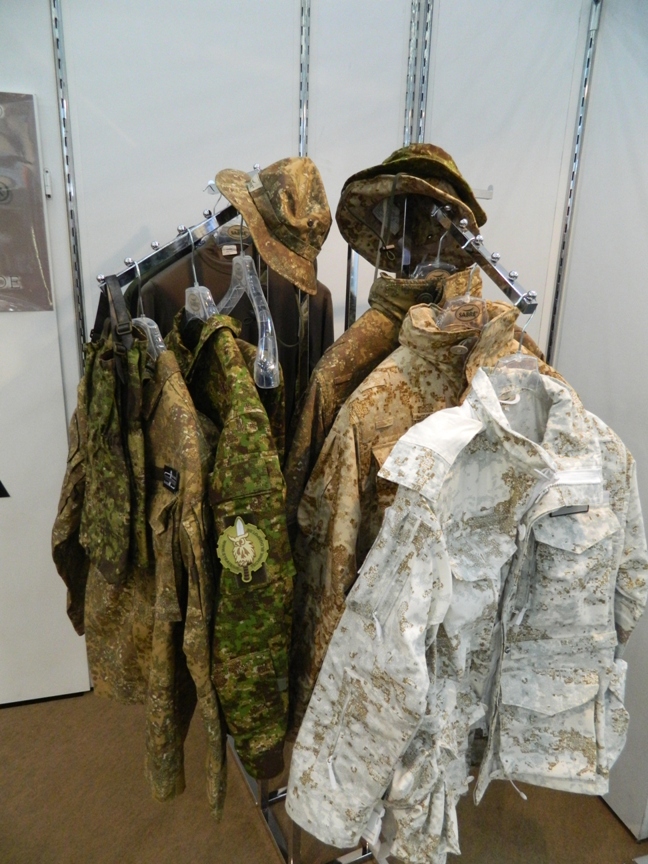 That's a well-stacked rack!
The renowned Sabre Sniper Smock in "Snowdrift" camouflage.  The Smock was developed in conjunction with the sniper training cadre at the International Special Training Center in Pfullendorf, Germany.  PenCott camouflage garments from Sabre are also in use with the cadre at the Center, and with German Army Special Operations Division snipers in Afghanistan – as well as with the Austrian EinsatzKommando "Cobra" unit and at least half of the state SEK (SonderEinsatzKommando) units in Germany – at last count.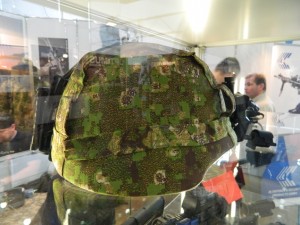 MICH / ACH type helmet cover.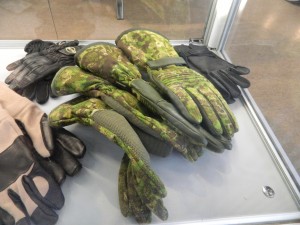 Prototype gloves systems.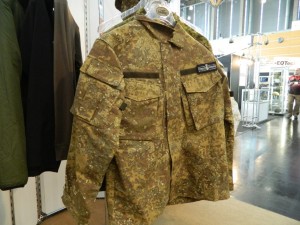 Field Shirt in "Badlands".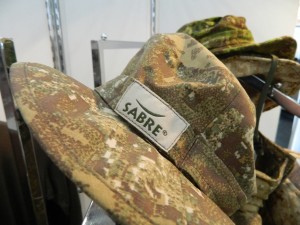 "Badlands" boonie hat.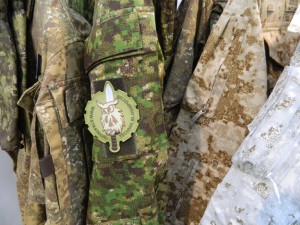 PenCott family gathering….